5 Most expensive bikes: This post is for you if you enjoy fancy vehicles as much as I do. The fifth most costly bike, which could purchase a three-bedroom apartment. This bike, dubbed a "super bike," is among the priciest in India. This list contains the names of many fantastic bikes; we will discuss them in more detail later. The demand for high-end motorcycles in the Indian market is steadily rising. And in the upcoming years, its passion will only get stronger.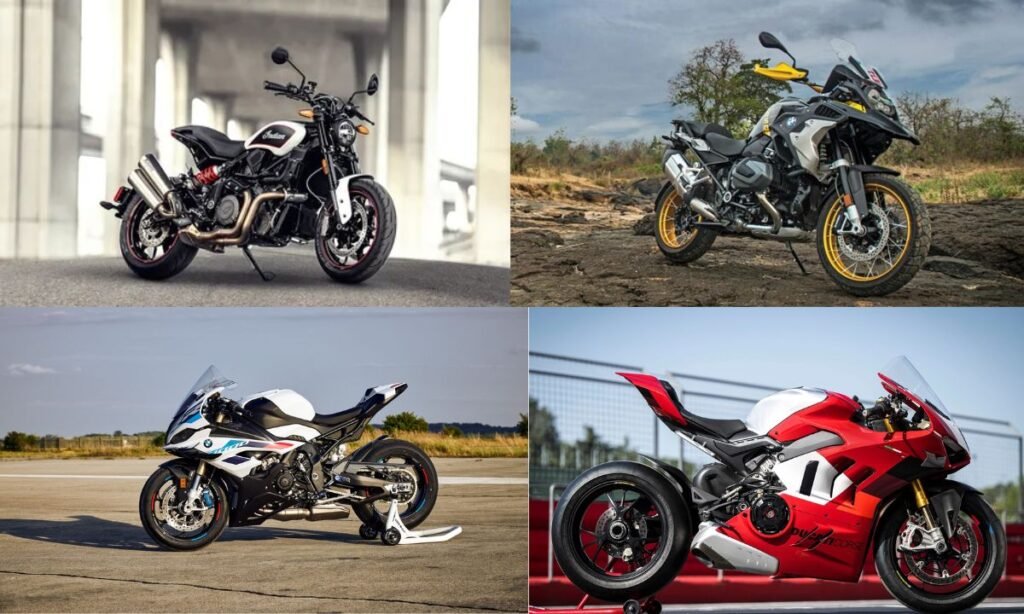 5 Most expensive bikes list
Kawasaki Ninja H2R
Price 82.50 lakh on road Delhi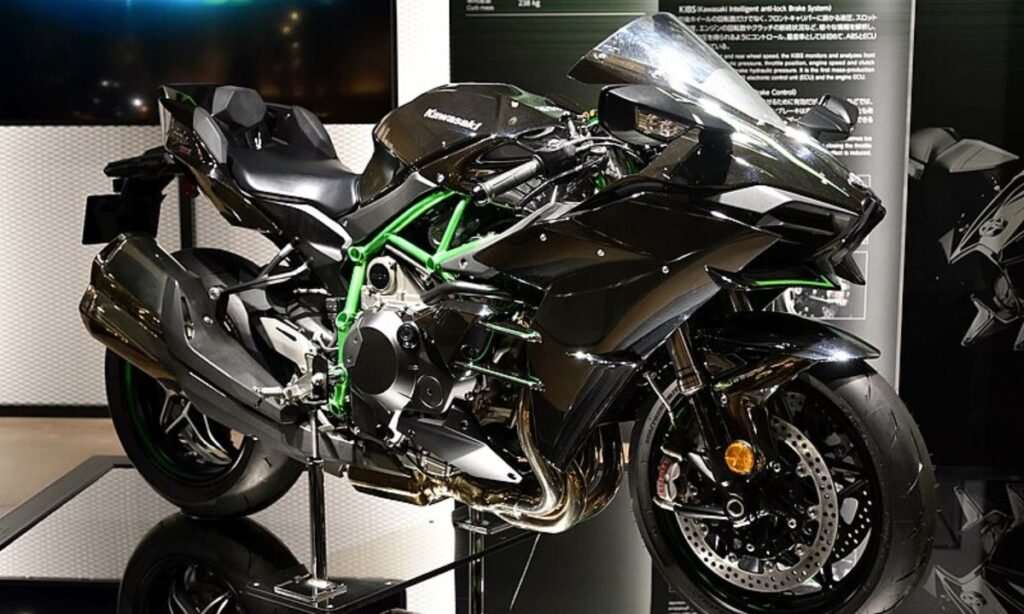 The Ninja H2R from Kawasaki is the priciest bike available in India when compared to the other five most costly bikes. It is also the priciest bike in India right now. There is only one color and version available for the bike. It has a 958 cc BS6 engine that produces 165 Nm of torque and 305.75 horsepower. The bike also features disc brakes on the front and back, as well as an anti-lock braking system.
The bike weighs 216 kilograms in total, and its gasoline tank has a 17-liter capacity. It claims 20 km/l according to ARAI.
Ducati Panigale V4 R
Price Rs 69,999 on road Delhi
The second superbike on this list among the top 5 most expensive bikes is the Ducati Pani Leela V4, which costs Rs 70 lakh in Delhi. Additionally, it only comes in one version and one color choice.
| | |
| --- | --- |
| Feature | Description |
| Riding Modes | Various modes for customized riding experiences |
| Power Modes | Options to adjust power delivery to suit different needs |
| Cornering ABS | Advanced ABS system for enhanced cornering safety |
| Traction Control System | Ensures optimal traction for different road conditions |
| Wheelie Control | Manages and prevents unintended wheelies |
| Slide Control | Assists in controlling slides for better stability |
| Engine Braking Control | Regulates engine braking for smoother deceleration |
| Auto Tyre Calibration | Automatically adjusts settings based on tire conditions |
| Power Launch | Enhanced launch control for quick and controlled starts |
| Full LED Lights | High-efficiency LED lighting for improved visibility |
| GPS Module | Integrated GPS for navigation and tracking |
| Lap Timer | Records lap times for performance monitoring |
| Ohlins Steering Damper | High-performance steering damper for improved handling |
| Weight Saving Measures | Forged wheels and carbon fiber mudguards for reduced weight |
| Weight | Only 193kgs, providing excellent power-to-weight ratio |
A 998 cc v4 engine, peaking at 15,250 rpm and producing 221 bhp and 112 Nm of torque, powers the bike. This engine has Ducati's unique quick shifter and a six-speed racer gearbox. This bike is a superbike, but it also comes in a regular form that costs up to Rs 24 lakh. The bike will come with the best characteristics; more details are provided below.
Supercharged Bimota Tesi H2
Price: Rs 55 lakh ex-showroom Delhi
In the list of the top 5 most expensive bikes, the Bimota Tesi H2 is a fantastic superbike that is well-known for its superior power and appearance. The bike's 998 cc supercharged engine produces 140 Nm of torque at 11,000 rpm and 228 horsepower at 11,500 rpm. This engine is also utilized in the Kawasaki Ninja H2R.
In addition, the bike is even lighter because lightweight carbon fiber and polymer-sharing metal have also been used. It only weighs 207 kg. In addition, the bike sports 17-inch alloy wheels with superb steering that have two 220 mm discs at the back and one 330 mm disc at the front. It also includes dual belt alloy wheels.
BMW S 1000RR
Price Rs 28.23 lakh on road Delhi
This beast of a motorcycle, the BMW S 1000 R, retails for Rs 23 lakh in India and goes up to Rs 28 lakh in Delhi. Available right now on the Indian market. There are three variations and three color choices available for this. This mobile phone weighs 197 kg in total and has a 16.5 liter gasoline tank.
It is powered by a 999 cc inline 4-cylinder liquid-cooled engine that produces 113 Nm of torque at 11000 rpm and 206.5 horsepower at 13,750 rpm. The bike can reach a maximum speed of 330 kilometers per hour. It is equipped with a six-speed gearbox.
BMW R 1250 GS
Price: Rs 23 lakh on road Delhi
The BMW 1250 is a fantastic adventure bike that is in the top 5 most costly bikes. Long rides are the primary usage for this bike. The BMW R550 GS is a comfy bike that comes in handy for lengthy rides. There is just one model and four color choices available for operation. It weighs 249 kg in total, and the gasoline tank holds 20 liters.
The bike is powered by a 1254 cc two-cylinder boxer engine that features BMW's Swift Camper technology. This engine produces peak torque of 143 Nm at 6250 rpm and 134 horsepower at 7,750 rpm. It has a stated mileage of 25 kmpl and is paired with a six-speed manual transmission. You can view the bike's fantastic features and safety features.
Indian FTR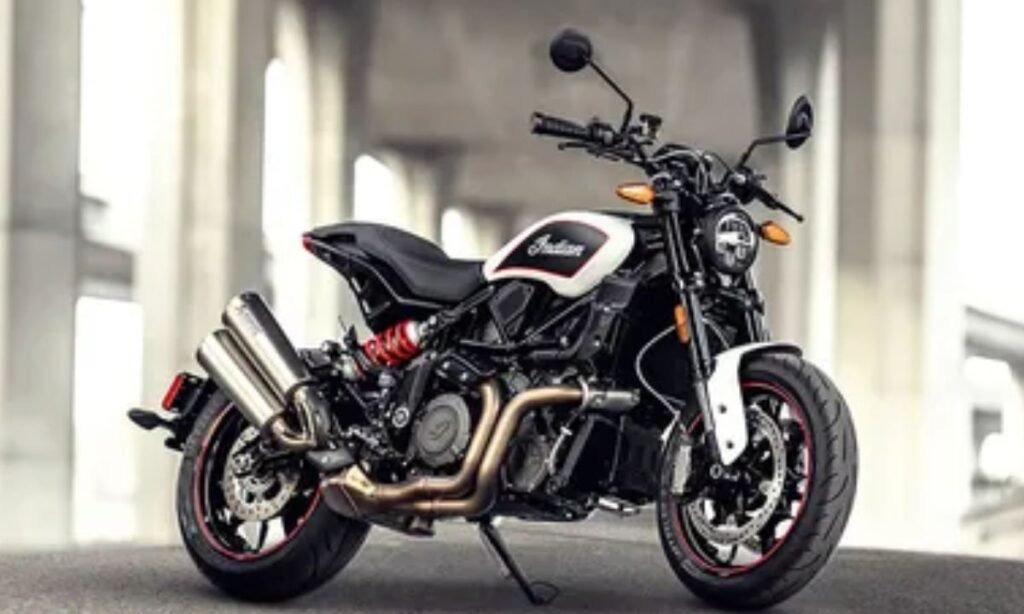 Indian FTR is a foreign bike manufacturer that is featured in the list of the top five most expensive bikes. This bike's ex-showroom pricing ranges from Rs 19.38 lakh to Rs 22.02 lakh. As of 2020, the Indian market is closed.
The bike is powered by a 1203 cc engine that produces 115 Nm of torque at 6000 rpm. The bike sports radial callipers and a front disc brake measuring 320 mm and a rear disc brake measuring 265 mm.
Also Read : Yamaha Upcoming Bikes In India: Enemies would not have made such a bike
Also Read : Ultraviolette F99 Electric Bike will be launched in India with a great range of 265 kilometers.